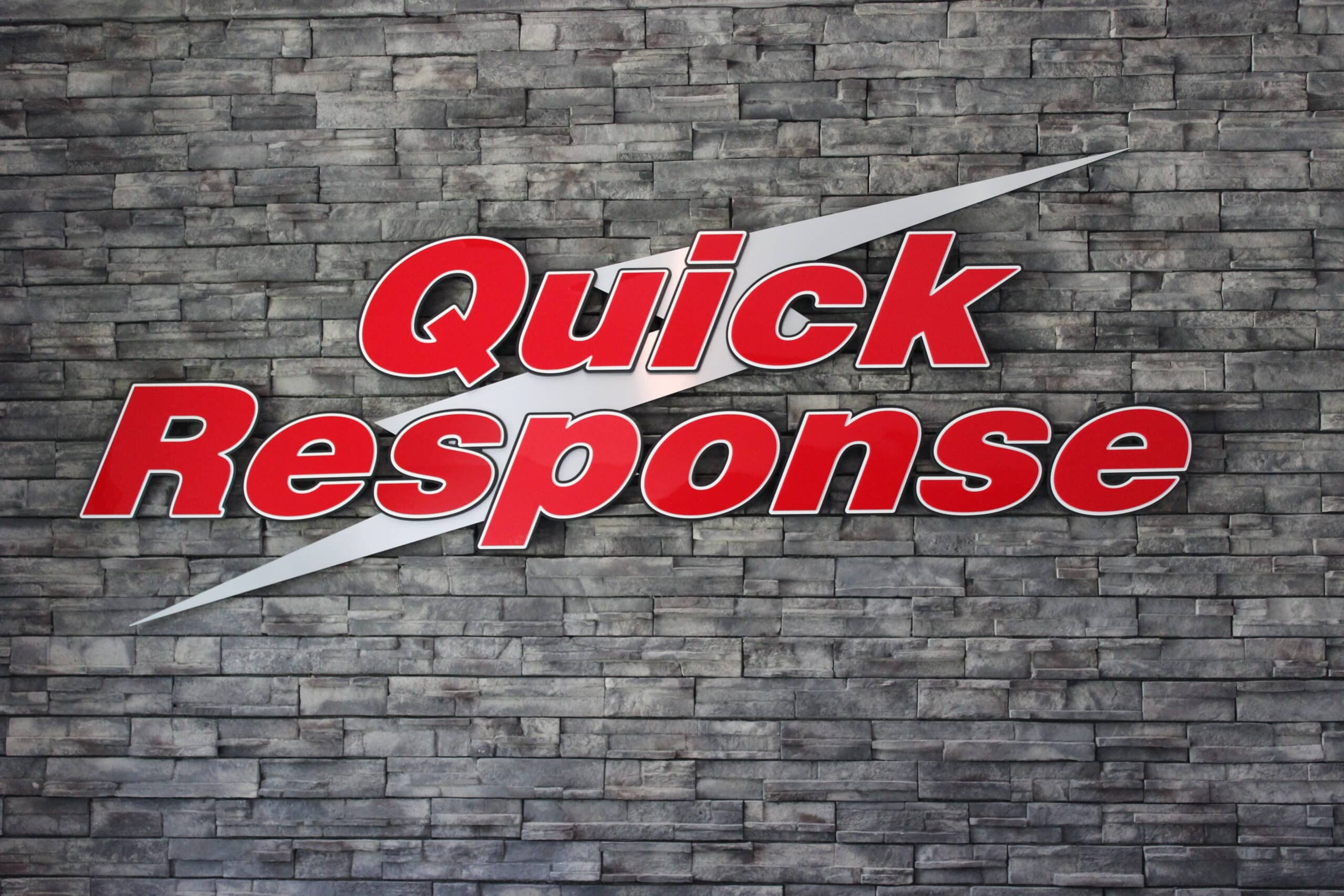 What Makes Us Saratoga County's Trusted Damage Restoration Company?
From Saratoga Springs to Schenectady, Albany to Troy, life's regular rhythms depend on the weather. Even a quarter of the way through the 21st century, we're still subject to Mother Nature's whims. More than ever before, homeowners and businesses must be students of the forecast, the radar, wind patterns over the Atlantic. But hard as we try to predict it, the weather remains fickle. 
At Quick Response Restoration, we're proud to call Round Lake, NY, and the surrounding Capital District home. We value our communities, delight in giving back, and go to any length to bail residents out after disaster strikes. From holiday cooking fires to storms of the century, we respond promptly and scale to the size of any disaster.
The weather may be fickle, but with Quick Response Restoration, the Capital District has a sworn protector, willing to do whatever it takes to get you back to life and work as you know it. Here's how.
How Quick Response Restoration Serves New York's Capital District
Damage comes in many forms. From burst pipes to flood waters, howling storms to raging fires, we've seen and fixed it all in our quarter-century of experience. If you need emergency assistance today, call us right now at 518-241-1944.
If you're safe and dry at the moment, it may be a perfect opportunity to browse our damage restoration services and our industry-leading Emergency Response Plans (ERPs). 
Water Damage Restoration
Water is the natural enemy of homes and businesses throughout Saratoga County and beyond. Without swift action, even a minor leak could turn into a major restoration project practically overnight. 
As the region's premiere water damage restoration company, we hit the ground running. We remove standing water, deploy industrial dehumidifiers, and position powerful air movers to dry your property out. Next, we use thermal imaging cameras to ensure a comprehensive cleanup while collaborating with your insurance adjuster for a smooth and transparent process.
To finish up, we offer expert reconstruction services—taking you from wrecked to rebuilt in the shortest time possible.
Fire Damage Restoration
Contrary to popular belief, fire damage is more than flames. It's also heat, smoke, soot, residue, HVAC damage, ductwork damage, and—of course—damage to your heirlooms and possessions. As a cherry on top, there's also water damage from putting out the flames. In short, not every fire damage restoration company is equipped to handle the aftermath.
To stop damage in its tracks, we begin with emergency board-ups. Next, we'll remove your salvageable belongings and transport them to our secure warehouse off-site. Here, we'll clean and deodorize your belongings while doing the same for surfaces and ductwork in your property. 
Fire leaves behind stinky, dangerous residue wherever smoke travels. As both a painful reminder and cancer-causing agent, this residue has to be dealt with by trained professionals. Finally, after reconstruction is complete, we return your belongings and hand you back the keys. It's really that simple.
Storm Damage Restoration
Even with all our satellites and powerful radar systems, storm paths remain unpredictable. Heavy rains and high winds wreak havoc in suburbs and urban retail centers alike. At Quick Response Restoration, we've seen our fair share of storms, and know how to respond in force ASAP to address the damage. 
From blizzards to hurricane winds to floods, we have the equipment, trucks, and personnel to be on-site and working within hours. Category 3 flood damage from sewage or nearby rivers won't just leave your property wet—it'll leave it covered in bacteria, viruses, and other pathogens, too. We use the latest disinfection technology and personal protective equipment (PPE) to safely respond—24/7/365.
Emergency Response Plans (ERPs)
It's not always possible to get out of a storm's path. And even if we see it coming from a long way out, there's only so much we can do to safeguard our homes, businesses, and livelihoods. But by simply putting a plan in place, you can get a leg up on recovery.
Quick Response Restoration proudly offers Emergency Response Plans to residential and commercial customers throughout Upstate New York. We start by 3D imaging your entire property, inside and out. Next, we map the floor plan, materials, surroundings, and access points, and note any hazards that may slow future restoration efforts. 
Once your ERP is in place, you can rest a little easier knowing that when catastrophe happens, you've already done the legwork. When you need us, we'll arrive with the materials, equipment, and knowledge we need to get you back on track swiftly.
Mold Remediation
How much mold is acceptable in a family home? How about a booming retail business? At Quick Response Restoration, the answer is simple: absolutely none. 
Mold is a concern for everyone—those with respiratory sensitivities and everyday folks alike. There's simply no safe amount of black mold or mildew, which is why we do whatever it takes to eliminate every last spore.
To confirm the presence of mold in your property, we start by contacting a licensed and certified third-party mold assessor. Once mold is detected and tested, we follow an approved plan of remediation until the odor, the mold, and the danger is gone. 
As a final step, the mold assessor reviews our remediation work and certifies your structure as safe for you once more. 
Specialty Services
We're committed to helping everyone in Upstate New York, regardless of their needs. Not every disaster fits neatly into a predetermined category, which is why we offer both equipment and specialty services to cover the Capital District's bases.
Here's a small list of our additional services:
How Can Quick Response Restoration Help You?
In over 25 years of service, we've met neighbors and pillars of the business community at the lowest points in their lives. We've discovered that a solid restoration plan—guided by compassion and informed by transparency and communication—serves as an antidote to uncertainty.
Before, during, and after disaster strikes, you'll find a helping and skilled hand at your service. For help today or in the future, call Quick Response Restoration at 518-241-1944 or contact us online. Browse our full list of service areas for help in your Upstate New York community. And if you're part of our thriving commercial sector here in the Capital District, check out our commercial restoration services today.
---
Need Help, New York? Trust The Local Pros with 25+ Years of Service.
We may be the regional experts in damage restoration of every kind, but you don't have to take our word for it. Check out our reviews, browse our FAQs, our learn more about us to discover if we're right for your damage restoration project. Unsure what you need? No worries. Just give us a call at 518-241-1944 and tell us what's going on. We'll find a solution that meets your needs and help you determine next steps.