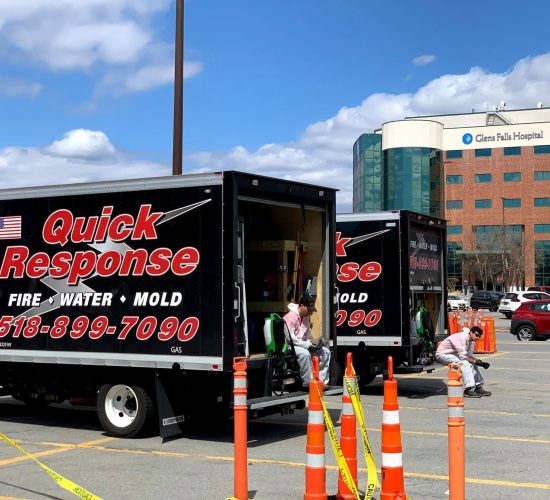 Residential and Commercial Emergency Response Plans in Saratoga County, NY & the Capital Region
Few of us have time to really consider worst-case scenarios. But when it comes to our homes, our lives, and our livelihoods, planning today for disaster tomorrow can make recovery easier and faster. At Quick Response Restoration, we use leading-edge 3D imaging software to create a rapid-response disaster plan for residential and commercial customers. Our Emergency Response Plans (ERPs) can position your home or business for the swiftest possible recovery after water damage, storm damage, and nearly every other form of unexpected catastrophe. Let us safeguard your place of work or family home for the ultimate peace of mind.
Our Emergency Response Plan Process
Advantages of an Emergency Response Plan
In the aftermath of disaster, home and business owners call Quick Response Restoration. We get to site as quickly as possible, inspect the damage, deploy equipment, and develop a plan. But as fast as we are, the planning phase takes time, as does securing the necessary materials to help residents and entrepreneurs rebuild. With an ERP in place, home and business owners throughout the Capital Region can save valuable time, preventing additional damage at the outset and ensuring a seamless and swift restoration project. When time is of the essence, especially for commercial clients, an Emergency Response Plan is the way to go. Get yours today, by contacting Quick Response Restoration!
Restoring Your Peace of Mind