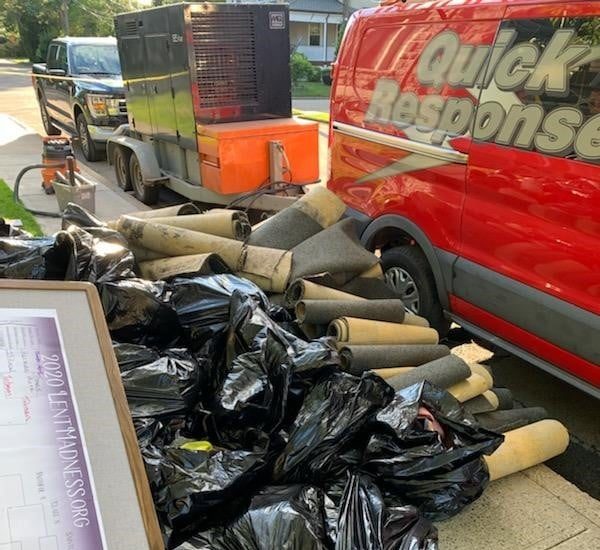 Dumpsters, Generators, & Storage Solutions in Saratoga County, NY & the Capital Region
Disasters make an absolute mess. But after 25 years of disaster cleanup, Quick Response Restoration boasts a massive collection of equipment, storage solutions, trailers, and even roll-off dumpsters. While we use some of this equipment on each and every job, there's plenty left to go around. For this reason, we make some of our equipment and containers available for our customers. From restoring temporary power to your building to providing you with a climate-controlled portable storage container to store your belongings, we make getting the support you need easy after disaster strikes. So, how can Quick Response Restoration make picking up the pieces easier for you? Call us today and let us know.
Our Equipment & Storage Rental Process
Our Full-Service Restoration Promise
Not every damage restoration company guides clients through the process from start to finish. Some simply stop the damage while others take you 75% of the way toward recovery before calling it a day. At Quick Response Restoration, we've seen firsthand how clients benefit from a single restoration partner. That's why we support your needs with our generators, climate-controlled portable storage container, dumpsters, and more. While we perform emergency board-ups or put the finishing touches on your reconstruction work, you have what you need to operate, clean up, and put yourself, your family, and your workplace back together. Whatever it takes to help you recover.
Restoring Your Peace of Mind