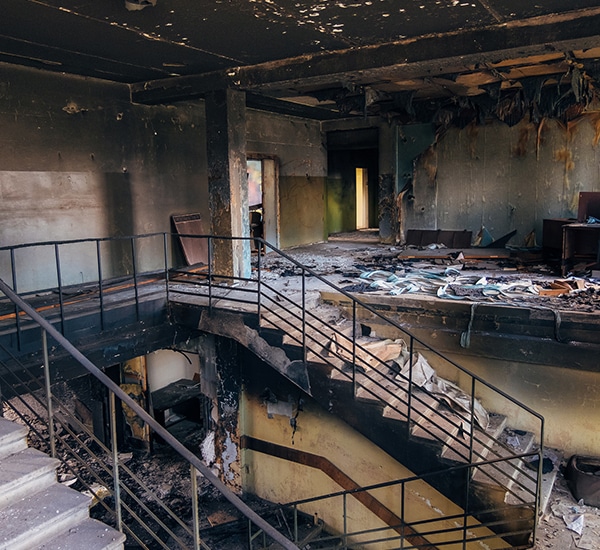 Emergency Fire and Smoke Damage Restoration in Saratoga County, NY & the Capital Region
At Quick Response Restoration, we know that your property is more than just a building—it's your sanctuary, haven, and place of work or refuge. We understand that experiencing a fire in your home or business can be devastating, so our team of experts is here to help you get back on your feet as quickly as possible. We offer comprehensive restoration services to address all aspects of fire damage, from smoke and soot removal to structural repairs and content restoration. Our emergency fire restoration team is available 24/7 to respond and help you return to your everyday life as soon as possible.
Our Fire Damage Restoration Experts Will Rebuild Your Home or Business
The Quick Response Restoration process begins with a thorough assessment of the fire and smoke damage, followed by a customized plan for restoration based on your specific needs. We work closely with your insurance company to ensure the restoration process is seamless and stress-free. We understand that fire damage can be a traumatic experience, so we are committed to providing compassionate and supportive services to help you through this difficult time.
Restoring Your Peace of Mind